PAN Israel – Galactic Moon Report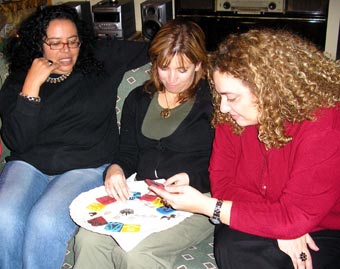 Crystal day of the Galactic Moon.

Dear KIN and wizards of the planet
We, Pan-Israel, are Happy to join you in the harmonic voyage to peace.
Israeli kin met and gathered on Saturday night, a gathering that was
affected by humorous Blue Crystal Monkey. We talked about the
connection between the two wavespell: 13 Days of idealistic Sun
that raised all our hope clarity and Red Skywalker the coming
wavespell who spurs us to realize aspirations in the way of courage
and compassion, affected by the eighth moon that tests us if we're
loyal to our wants and truth. We performed the 7 directions meditation
and discussed about the code book. Our graphic artist showed part
from her graphical work. We mean to start translating articles to
Hebrew for the general good.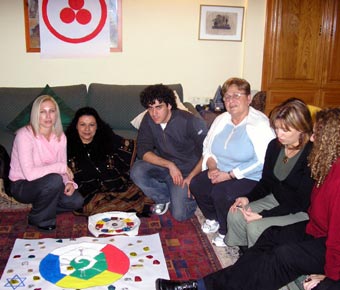 A lot of light, love and peace from Israel
In Lak'ech
Tal rhythmic Sun
PAN-ISRAEL
contact tal@idan-hadli.co.il