Equinox Ceremony report from PAN Israel

Hello kin all over the world!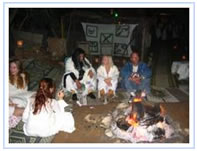 I'm Shiri Solar Mirror from Pan Israel.
I want to share with you all, the exciting Equinox we celebrated.
I arrived to the Equinox ceremony on March 21st, also known as the beginning of the solar cycle I'm participating in the tzolkin and the 13 moon calendar seminar and meeting guided by our magical  mentor Tal rhythmic sun.
The ceremony took place at the 'wizard's yard', a big, magical yard with citrus trees, which are now blooming and welcomed us with their sweet smell. In one of the corners me and more 100 kins  (we had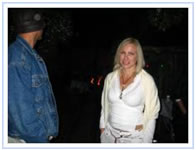 enough space for all of us) set on mattresses around a bonfire enjoying its warmth, tea and background music.
Tel kenigsbuch, the eve's initiator and instructor opened with a bless to the new time cycle with the influence of ik – white wind  and explained us about it's nature and essence giving us "tips" about things that should be done this year, what sort of thinking we should adapt and to which energetic power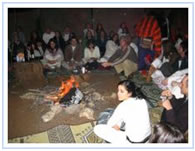 s we should connect.


After that we began with a powerful ceremony. Each one of the many participators had one
goal: to say goodbye to the cycle that was over and to separate from a thing we don't to enter with in the new solar year gate.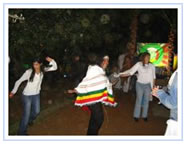 Before our arrival we were asked to bring something symbolizing this thing we want to get rid of. What I chose was "jurisdictional"-I wrote it on a note. Before the first gate there was a bonfire. I threw the note to the fire and asked to get rid of this trait in the new year. With this energy I passed under the 1st gate symbolizing the passing year and washed my hands in the water bowl.
 To welcome the new solar cycle and to say goodbye to the passing one, 4 kins, that their sacred sun seal matches the new cycle guardians of the 4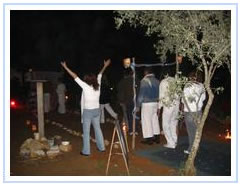 directions, were chosen and I was one of them. We were asked to stand in front of the gate of the new year and to perform a body movement, a movement called Mudra which is unique to my sacred sun the mirror. I tore off the fabric that covered the gate and passed under it.
 After everyone have passed a circle was formed, and with Tal's guidance there was a group tuning to receive the New Year.

After a meditation a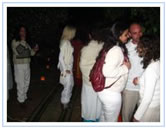 nd a nice feast we had a dance party.    

HAPPY NEW SOLAR CYCLE
Shiri Steinberg Solar Mirror  - PAN Israel