... the Lunar Moon was quite challenging. On the way from the European Rainbow which was in Serbia this ring my van broke down - on 4 Worldbridger. It was serving for many PAN adventures and 13:20 activities since the begining of the Mystery of the Stone and now it needs big fixing. It is my home and I would love to have it working also for the remaining three years to complete the mystic journey through Middle Time. So now it's at the machine doctor and inshallah in a couple of heptads it will be on the road again.
We had a great time at the Rainbow with 13 Moon workshops and very nice connections with lovely Kin. Here are some impressions of this adventure: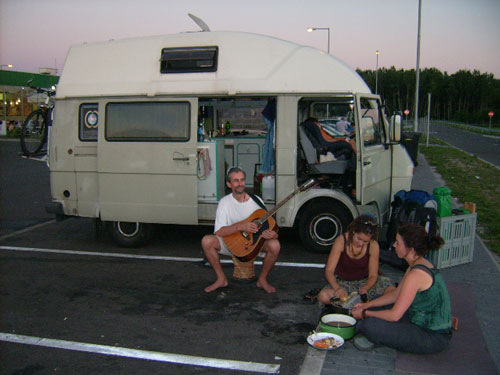 On the road to Serbia preparing dinner. 4 Dog, 12 Earth and 12 Moon. My daughter 6 Earth already sleeping in the front seat.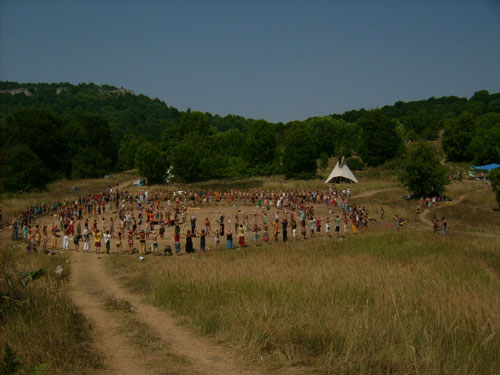 Full moon breakfast circle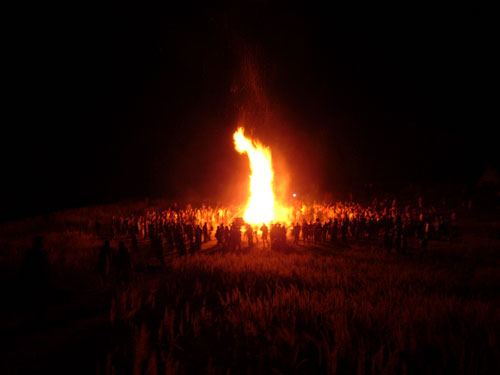 Full moon celebration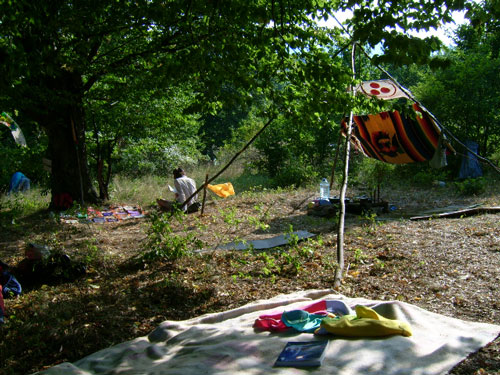 The PAN camp with galactic library in front of the big tree.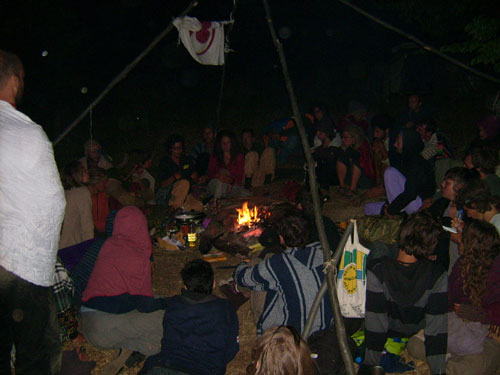 Cystal day meeting and positive projects exchange and networking